Written by Komal RJ Panchal
| Mumbai |
Updated: June 9, 2017 1:42 pm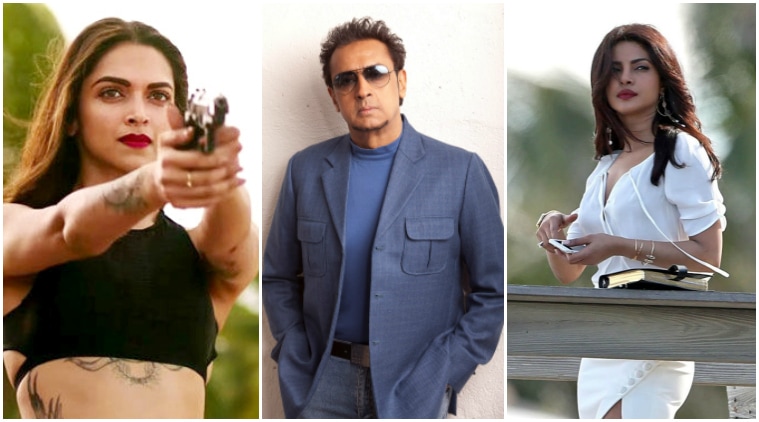 Gulshan Grover gets candid about the repercussions of Baywatch and xXx failure on Bollywood.
The original 'Badman' of Bollywood, Gulshan Grover has been doing few Hindi films but has been a part of various international projects. He is one of the first commercial Indian actors to have made the transition from Bollywood to Hollywood and allowed his work to do the talking. In a candid conversation with indianexpress.com, the star villain talks about why Indian actors find it difficult to find international projects, where our actors stand on a global map, and why the failure of Deepika Padukone's xXx and Priyanka Chopra's Baywatch is a bad sign for Indian actors trying their talent abroad.
You've been a part of various films, Bollywood, Hollywood and world cinema. Your transition from Bollywood to Hollywood never made any noise. Why so?
As you rightly said, I am the first commercial Bollywood actor who started the transition from Bollywood to Hollywood. There were many reasons for me to do so. One of them was that the normal way of growth here is that you struggle, then you become successful, then you have a lot of trophies in your home, then you have lots of hits, and then at a certain age you retire and you get a lifetime achievement award. Then you sort of grow fat and live your life comfortably! Amitabh Bachchan came and changed the latter part of a film star's life! At 50 he grew that white beard, and started to do roles that were central in the film, of course even if he wasn't a hero, he was as one in the film.
It was his forward thinking, Amitabh Bachchan's! I thought if you have dedicated your life to a passion, you have to take it to the next level! And that next level for we Indian actors is to go international. That is something we are frightened of, it is totally out of our comfort zone, it is a new place, and we are around new people. You are a big star back in your country, people will respect you and give you work only if you can deliver and not by who you are back home! When I went there, there was no internet and they didn't know what work we do, our stardom and popularity, and what kind of films we have. Real Hollywood was not aware of our presence and our work, they didn't know who Amitabh Bachchan is or Shah Rukh Khan is. Indian films were only shown in a few Indian pockets there. These are the people who thought of commercial Bollywood actors to be incapable and inadequate of talent and world exposure, they thought real actors were from theatre or from art cinema.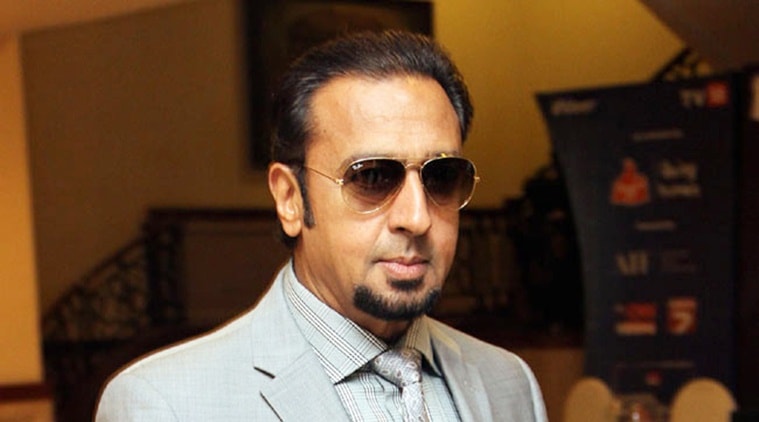 My problem with that was that these are my colleagues who are great at what they do, and just because they are paid a better salary and because they are popular, doesn't make them bad actors. It is just that here they are popular for certain kinds of roles and they recycle these roles for that matter. These are some of the reasons I explored the international cinema, and I was shocked that people don't know about the kind of work my colleagues and I do or did. It is difficult to sit down big international directors and make them watch a three-hour film, without subtitles, earlier we didn't have subtitles on VHS.
Hollywood was of the opinion that if you want to work in Hollywood, leave your country and stay there to work. But I wanted to change that. Why should we leave our country and go there to find work? Do they ask Hugh Grant, Nicole Kidman, Jackie Chan or Jean Reno to do that?
Since you've acted in at least a dozen international films, tell us what difference do you find in Bollywood and Hollywood?
The large difference in Bollywood and Hollywood or international cinema is that they are more systematic. They play well and give authorities responsibilities. They have an unemotional approach towards the process of filmmaking. People who are responsible for costumes, it's their work to do it, actors have to go and perform, that's it! Working hours are set, the salary is set properly, even lunch hours and break are scheduled and followed. There is no 'jugaad'. If an electric plug is not working on set then they just walk off because it is not safe, but here the actors wouldn't even know that they are working in an environment like that, there would be someone who would do 'jugaad' and make that plug work, even if it means playing unsafely. There is a system in everything. Whereas now we are trying to be systematic here, but we depend a lot on our actors, and our Indian way of enterprising paired with multitasking. However, we are not able to compete with their budgets and their way of planning, really.
Kangana Ranaut is popular for giving her inputs when it comes to scripting, dialogues, etc. Do actors abroad also give their inputs and filmmakers appreciate it? More so, can Indian actors do the same there?
Not even one Indian actor has reached that position where your thoughts are taken into account, and that is not disrespectful. It is about what we are translating into; if I am in a movie am I translating into 5 million dollars of business in India, where I come from? If Shah Rukh Khan is taken in a film, will I be able to make 15-20 million dollar business in a film that is 200 million dollars? If I am not sure of that, then I am making more noise but not translating it into dollars, and that's not what they need.
So we have not reached that level yet, in fact some of the recent releases have hurt our position. Like xXx has hurt our stature at the negotiating table.That we have India's leading actor with such huge premieres, but people didn't really come to watch the film. Unfortunately, Baywatch and a film before that too. The big last money grossing film from Hollywood is Jungle Book, and it had just voices. So unless we don't generate that kind of money, we don't have the negotiating power, and anybody who is saying that they are doing well is simply lying. When it comes to international stars giving their inputs in the film, it happens before filming starts, they discuss and everything is put down on paper, there are no changes made on the sets. It's not that Hollywood actors are given the script and they are okay with it. They discuss, there are changes made, but it is on a professional level. That decision has to be made prior to the process of going into filing. That doesn't happen in India, and that has to stop.
So my younger friend Kangana, with whom I did Gangster and I am very very fond of her. I love the way she is acting and conducting her career. It is a little risky, gutsy and courageous for a female to start doing that in India and create a brand of her own. She is sending the signals, which are pathbreaking and this has never been done before, and I applaud her effort. How successful she will be is something that we will have to wait and watch.
You have been the long-standing 'Badman' in Bollywood. Who do you think has played a great villainous role in recent films?
First of all, a specialised villain, a star villain who has an appeal of a star will not happen here for many many years to come, and probably that will finish with me. I am not saying that I am excellent, because there are not many roles for a villain to be a star, make an enormous amount of money, be a household name. Secondly, a villain's screen time is reduced, their appearance on screen and posters is marginalised. Look at all our films. We were once part of the posters, now villains don't get that. There is no scope for them to become villain stars, I was the last person to get that. Many of the villain roles now have lost the dignity of being a villain. The casting of villains is now just to create a sensation. Look at Dangal, the girls are cast perfectly, that doesn't happen for a villain anymore in any film. Karan Johar is a villain, Amol Gupte is a cast as a villain, it's all just to sensationalise. It is not given that a villain doesn't need to be a good actor, this compromises with the dignity of a villain. Villains actually take the story forward, he introduces wonderful moments and complexity to the story by his opposition. It is not an actors fault, his position is faltered."
For all the latest Entertainment News, download Indian Express App
© IE Online Media Services Pvt Ltd