By: IANS | New Delhi |
Published:May 9, 2017 6:12 pm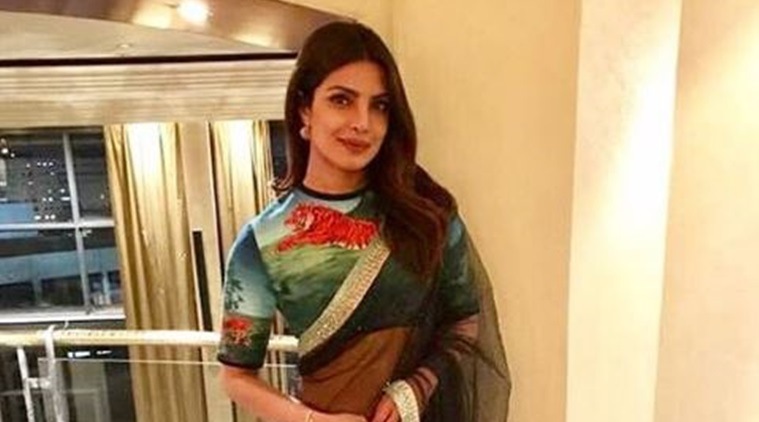 There are several social causes which Priyanka Chopra addresses in her own way. 
Actor Priyanka Chopra, who always takes out time from her busy schedule for social causes, says she likes to take her social responsibility as a "human being" seriously. From promoting regional cinema with her production house, promoting Assam Tourism, and becoming Unicef's Global Goodwill Ambassador to advocating for girls around the world — there are several causes that she addresses in her own way.
Asked if she ever feels burdened by all the work or social responsibilities, Priyanka said: "Not at all."
"It's what I have chosen to do and every one of them is something I am passionate about. Using my time and influence to do good is a human being's social responsibility and I take mine seriously," Priyanka told IANS in an email interview. After making a mark in Bollywood, Priyanka started her international career with music singles. She got more visibility as FBI agent Alex Parrish in Quantico, which is aired in India on Star World and Star World HD.
Also read | Priyanka Chopra is never doing a pole dance and this is the reason. Watch video
For now, the actress is looking forward to her Hollywood debut Baywatch. The film, directed by Seth Gordon, is based on the television series of the same name. The film, starring Dwayne Johnson and Zac Efron, will release in India on June 2. Talking about stories in Bollywood, Priyanka said: "I'm amazed by the variety of stories that filmmakers are conceptualising today… The audiences are changing and so is the storytelling. It's quite an experience reading the scripts or hearing a narration."
For all the latest Entertainment News, download Indian Express App now